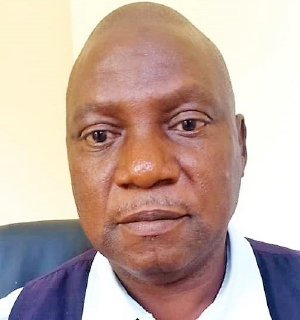 ABOUT CHEMISTRY DEPARTMENT
The Department of Chemistry was established along with other departments in 2005 in the Faculty of Science and offers 4 years B.Sc. Honours degree in Chemistry. The taught courses in Chemistry are General, Theoretical, Physical, Analytical, Organic, Inorganic, Industrial and Polymer Chemistry. There are no elective courses in Chemistry for the 100 and 200 levels but students undertake courses from other departments of the Faculty of Science which help them in applied and advanced chemistry courses at higher levels. Furthermore there are no taught courses for the second semester 300 level the period which students will be engaged in six months Student Industrial Work Experience Scheme (SIWES). In addition to the courses earmarked for the 400 level, each student will undertake a project in the first semester but will be subjected to an oral defence in the second semester. The Department has one fairly equipped laboratory that accommodates about 50-60 students. and a small Research Lab where sensitive instrument are installed, with a preparatory room. And a chemical store attached to it. There is also laboratory ware store. There is an adjacent room as an instrument room. The existing facilities are being expanded to meet the demand of the increasing number of students in the Faculty. Recruitment of staff into the department is always on-going and the department undertakes quality research aimed at rendering community service and industrialization of the nation. Plans are under way to undertake postgraduate studies in critical areas of chemistry where manpower is lacking. The department encourages and supports staff development.
Aims and Objectives. To operate measurable, realistic, and cost effective goals The degree programme in chemistry shall therefore aim to:
Stimulate in the students sustained interest and enthusiasm in chemistry and its applications.
Build in students a culture of continuing enquiry.
Provide students with a broad and balanced base of chemical knowledge and practical skills.
Develop in students a range of skills applied in chemical and non-chemical areas, which can provide confidence for employment.
Provide students with a solid base of chemical knowledge and skills that are required for postgraduate studies and research, and
Inculcate in students an appreciation of chemistry in all human endeavours.
Admission Requirements
Admission Requirements. The Department will ensure strict adherence to the registration of students who have met the admission requirements as stipulated by the Senate of the University. This entails that students wishing to study, Chemistry must:- a. Have the WASC/WASSCE or NECO GCE 'O' level with five (5) credits or its equivalent at not more than two sittings. The credit must include English Language, Mathematics, Chemistry, Physics and Biology. Have GCE 'A' level, IJMB, NCE, or its equivalent to be admitted through direct entry (DE) JAMB. One of the pass courses in 'A' level GCE must be chemistry